What are your teen's needs in terms of building healthy friendships?
In this article, I offer tips and strategies to make the right kind of friends.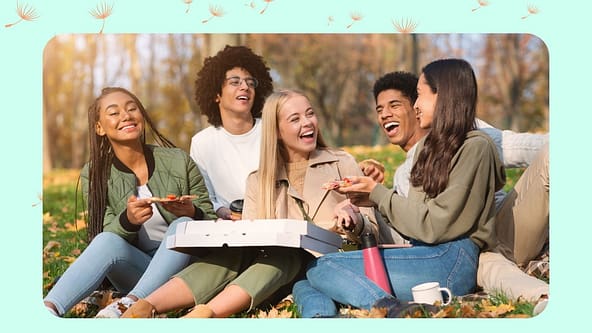 1. Teenager's Need in Friendship
Teenagers need to feel a sense of belonging and being valued by people other than their families. This helps them build confidence, security and comfort. They are craving a safe space to talk about puberty and the changes it brings.
1️⃣ 98% of teens say they have one or more close friends
2️⃣ 78% say they have between one and five close friends
3️⃣ 20% have six or more close friends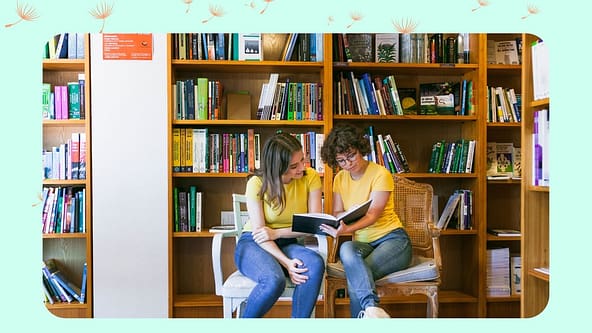 2. Signs of a Healthy Friendship
Healthy friendships and relationships mean learning to respect and trust each other.
Here's what's essential to a healthy friendship:
People respect each other for who they are.
People may disagree with each other without hard feelings
People also should respect and trust themselves and their feelings so they can set boundaries and feel comfortable.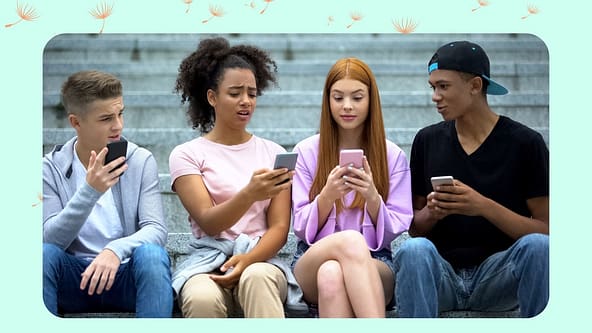 3. A Closer Look at a Teenager's Social Life
Some people prefer to have one or two close friends, while others thrive on having a wider circle.
The research found that socially active teens are healthier than lonely ones. It influences areas such as weight, blood pressure, and stress hormone levels.
The friendships we make in our teen years are just as essential for our well-being as the social connections we make late in life.
The need for adolescents to be with friends is perhaps hardwired in the brain. Spending time with a friend after a stressful episode results in lower sadness, worry and jealousy compared to being alone. And lower sadness compared to being with family.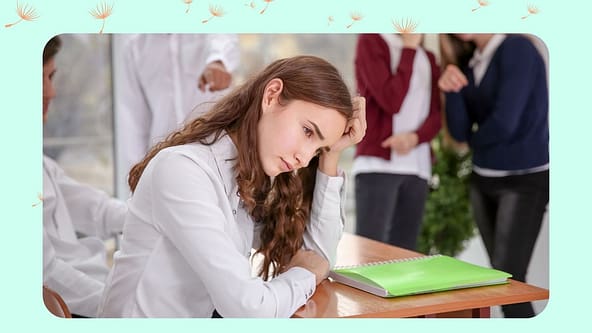 4. The Impact of Being Left Out
Nothing is as threatening in the social network of adolescents as the loner. Being a loner occasionally is not unusual. It is developmentally unhealthy to be alone all the time and to avoid hanging out with a friend.
Typical teen behaviour includes a focus on one's friends and a desire to be independent of the family. To be one's "own person." Your teen will not talk to you as often as he or she used to. He or she may pull away, or not want to be seen in public with you.
Five to six hours per day of socializing is necessary to have a strong sense of well-being.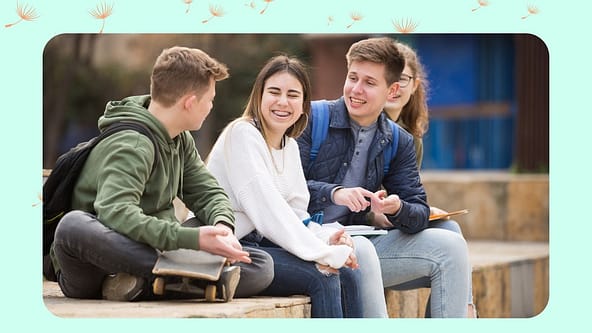 5. Encouraging Healthy Friendships
Here are some tips you can share with your child about building healthy friendships:
👍🏼 Find the right fit — don't just fit in. Encourage your teen to think about what they value and are interested in. They need to be true to themselves in order to better fit in with the right group. 
🎭 Keep your own hobbies and passion. If your child has always loved to play the piano but suddenly wants to drop it because it's deemed "uncool," discuss ways to help resolve this. Encourage kids to participate in activities that they enjoy and that build their confidence.
👨🏾‍🤝‍👨🏼 Keep social circles open and diverse. Encourage your teen to be friends with people they like and enjoy from different settings, backgrounds, ages, and interests. Not only other children from their school but also neighbours or people they play sports or practice other activities with.
😎 Do what is right for you. Encourage them not to participate in anything that feels wrong, whether it's a practical joke or talking about people behind their backs. Peer pressure can be a big factor. They need to find the strength not to go with it.
Teenagehood is hard and there's pressure coming from every side. Having strong healthy friendships will help your teen develop better social skills and good coping mechanisms for stress and pressure.
I hope this article helped you understand better what is going on in your teen's life and how you can help them build better, stronger and healthier friendships.
Did you like this article? 📌 Pin it on Pinterest to find it again later!
Join the Confidence Community