It's possible to have a positive, optimistic, future-oriented disposition that infects those around you. All the things you believe are not possible, are possible for you. You are surrounded by overwhelming evidence that this is true. All you have to do is decide and act, and everything is possible.
For this lesson, I've decided to share with you the real-life story of some famous people that are the embodiment of the sentence: "Everything is possible." They are my choices, but you can find so many more.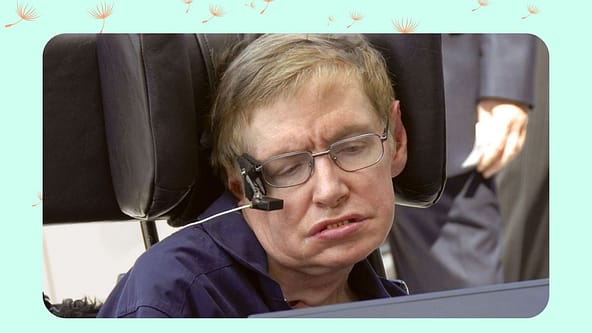 Hawking was so well-known that during his lifetime, he appeared on TV shows like Star Trek, The Simpsons, The Big Bang Theory, and Last Week Tonight with John Oliver. In addition, actor Eddie Redmayne won an Oscar for his portrayal of Hawking in The Theory of Everything.
Hawking was diagnosed with amyotrophic lateral sclerosis (ALS), or Lou Gehrig's disease when he was only 21. ALS affects the nerve cells involved in voluntary muscle movement, decreasing a person's ability to move and speak over time. Usually, symptoms develop after age 50 and lead to death within a few months or years.
So, when doctors diagnosed Hawking with ALS at the extremely young age of 21, they predicted he would only live a couple of years. Instead, he lived for 55 more years.
"The human race," he said, "is so puny compared to the universe that being disabled is not of much cosmic significance."
Hawking began using crutches after his diagnosis in the '60s and resisted transitioning to a wheelchair. But once he started, he was reportedly a pretty wild driver.
Although Hawking's body may have weakened, his intellect stayed sharp. Two years into his PhD, he was having trouble walking and talking, but it was clear that the disease was progressing more slowly than the doctors had initially feared. Meanwhile, his engagement to Jane Wilde – with whom he later had three children, Robert, Lucy and Tim – renewed his drive to make real progress in physics."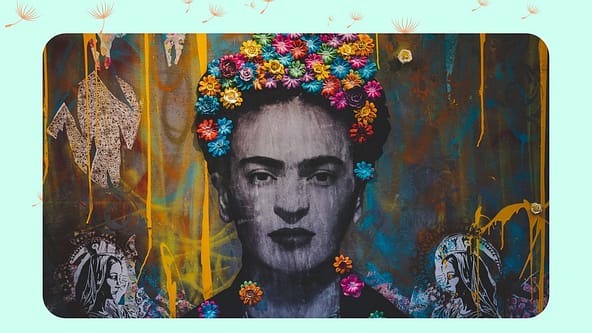 Frida was a Mexican artist from German, Spanish and Native American descent.
She was diagnosed with polio when she was six. It was a common disease back then. It caused her right led to become thinner than the left one. This made her the victim of bullying in school. She also had to miss months of school. And developed a limped.
At the age of 18, she was in an accident involving a streetcar coming crashing with the bus she was in. She was nearly killed in the crash. An iron handrail went into her hip and came out the other side. On top of this, she also broke her spinal column, collarbone, ribs, pelvis, and right leg in 11 places, and dislocated her shoulder.
She had to have 35 operations and lived with chronic pain for the rest of her life. During her recovery, where she was in a full-body cast in bed, she started painting. Using a mirror she started doing self-portraits.
Frida's work has been widely praised for being deeply personal and for showing an insight into the female experience. She has also been praised for capturing her natural unibrow and other facial hair which speaks to many about gender roles and body positivity.
Her openness with her sexuality—she was bisexual—and her gender-neutral dress at times has made her an iconic figure in the LGBTQI community. Her fierce pride in her Mexican roots have also made her a source of pride for many in her culture."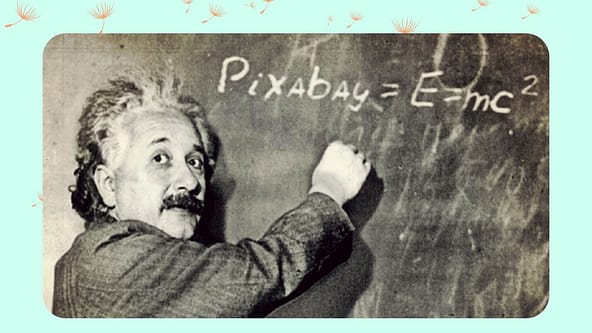 When Einstein was a child, he was slow to learn speech. He did not begin to talk until at least age three. He was a slow learner at first in school. A very mediocre student. Einstein had a useless memory; he often forgot names, faces and dates.
After he graduated from Zürich Polytechnic and was awarded the Federal Polytechnic teaching diploma, Einstein had a difficult time finding a teaching job, anywhere. A frustrating two years later, Einstein landed a job at the Swiss Patent Office where he would spend his days examining patents related to the transmission of electric signals and electrical-mechanical synchronization of time. It was during his time as an examiner that Einstein would develop many of his famous theories, perhaps inspired by the patents he was reviewing.
He will always be remembered as the father of the theory of relativity E=Mc2. But it's for the discovery of the law of photoelectric effect and his work with Theoretical Physics, Albert received the 1921 Physics Nobel Prize.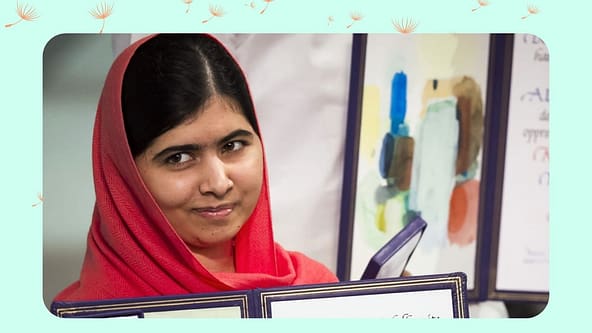 Malala is a Pakistani activist. She had a happy childhood with a father who was a teacher in the girl's school she was attending.
When she was 10 years old, the Taliban took over the region where she lived and started imposing the sharia law. When they gained more control, they started imposing new laws diminishing women's rights. They were not allowed to vote or have jobs anymore and of course, they would be taken out of school.
Malala started writing a blog about her life under Taliban rule describing the new women's condition in her region. Her blog and herself became famous which the Taliban were not happy about.
She received a lot of death threats in order to stop her from writing. One day a man entered the bus in which she was, asked who Malala was and shot her in the head. She was in the coma for weeks but did survive the attack. She had to undergo a number of surgery but recovered well.
On her 16th birthday, she gave a speech at the UN about girls' education and even received the Nobel Price in 2014 for her activist work at age 17.
So you see everything is possible. It's just a matter of finding what is your passion. What excites you? What do you have a special talent for? You too can become an inspiration later for others.
Did you like this article? 📌 Pin it on Pinterest to find it again later!
Join the Confidence Community